Many of you will know Ken Van Sickle as Cheng Man-Ching's student from New York who is most renowned for his sword work (and a famous book, which just might be available at this event!).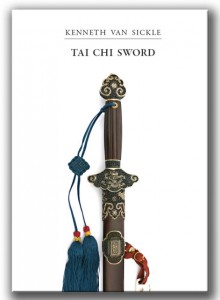 Ken is a prolific photographer and film maker and, as well as being a student of CMC, most of the photos and film you see of him in New York was taken by Ken. He has graced us with his presence at Tai Chi Caledonia on a number of occasions and his work is always well received.
I am pleased to be able to tell you that Ken will start his European Tour with a sword workshop in Glasgow on 20th/21st May at Partick Burgh Halls.
As yet costs are not finalised as this will depend, amongst other things, on how many participants there are and what size of hall we need. So to help us with this it should be appreciated if anyone thinking of attending would complete the form below giving some indication of how firm their commitment is.