As this is our 20th anniversary in addition to our usual high level instructors we have invited some old friends to join us for the celebration. For the first time we have 25 instructors, all from various European countries. Some will join us for the weekend and others will be there for the full week. We expect to add more once the printed programme is published so please keep checking for updates.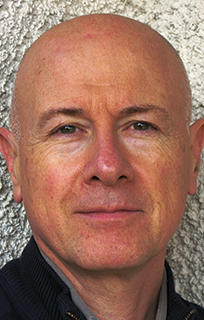 Roberto Benetti has studied Tai Ji Quan since 1985 and later he studied other internal arts such as Liu He Xin Yi Quan and Tuina. He has been teaching professionally internal practices for 20 years in Italy and abroad and holds regularly seminars and lectures. He deals particularly with teaching methodologies and with the relationship between Science and Holistic Disciplines. He teaches "Didactics and Techniques of TJQ" in a master-level course at the Medicine Department of Padua University. Since 2006 he has been teaching TJQ to Parkinson's disease patients.He is also the author of essays, articles and didactic videos. www.associazionepmc.it
Here is a video of Roberto performing Tai Chi Sword
Barry McGinlay is a World Tai Chi champion, European Gold medalist, and Coach to National, European and World Champions. He is certified as an Advanced Instructor by the Tai Chi Union for Great Britain, and Instructor of the Longfei Taijiquan Association of Great Britain. His teachers include Master Simon Watson, Master Richard Watson, Master Wang Yanji, Professor Li Deyin, Master Faye Li Yip and Master Tary Yip under the lineage of Master Li Tianji. With over 30 years of experience, Barry is a professional martial artist who teaches internal and external martial arts to a diverse range of students. www.taichilife.com
Videos of Barry and his group: Tai Chi Life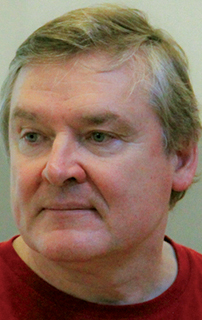 Tomasz Nowakowski based in London where his ongoing Tai Chi school and he regularly runs workshops in different countries including Austria, Czech Republic, France, Germany, Italy, Poland, Slovakia, Taiwan and United Kingdom.
He is indoor disciple of master Ming Wong C.Y. Thomas has studied and researched different martial arts (Judo, Kendo, others) since 1966 and has been teaching Tai Chi Chuan and Qi Gong since 1982. Thomas was a judge at 7th Chung Hwa Cup International Tai Chi Chuan Championship at Taiwan in 2004. He is the author of "Shapes of Balance" system, and co-founder International Push Hands Meeting in Prague. www.taichi-goldenhill.info
Here is a video of Tomasz performing San Feng style Tai Chi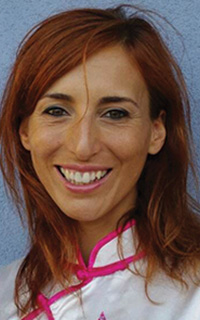 Margherita Padalino has began practising Taijiquan in 1996 with Gianfranco Pace where she is a senior member of their school's (ITKA) Technical Committee. Over the last few years she has been deeply researching Taijiquan's tradition, the internal/energetical work of Qi Gong, and Taijiquan's Self Defence aspects, successfully competing both nationally and internationally in Kick Boxing, Sanda and Tui Shou. She has worked with M Shi Rong Hua and M Wang Xian (official representative of Chen Style 19th generation) and collaborates with ITKA Head Coach Gianfranco Pace and the ITKA Technical Coach Giovambattista Scavo at their 'Taiji College ITKA' project.. www.itkataiji.com 
Tui Shou – San Shou video clip

Frédéric Plewniak teaches Yangjia Michuan Taijiquan in Strasbourg, France. Since 1999 he has been deeply engaged in research and experimentation to uncover the martial aspects of Taijijian from the basic fencing notions and martial applications of the Yangjia Michuan Kunlun sword routine to free sword sparring. http://taijijian.free.fr
Here is a short video of Frederic: Aspects of Tai Chi Sword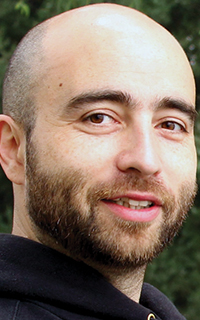 Nabil Ranné is a direct student of Chen Yu in Beijing and a 20th generation disciple of the founding family of Taijiquan in China. He practises the traditional Chen-Style Taijiquan hand and weapons forms and authored several articles on Taijiquan in books and magazines. Nabil did his PhD in sports science, acts as a founding member of the Chen-Style Taijiquan Network Germany and is a certified instructor of the German Association for Taijiquan and Qigong (DDQT). www.ctnd.de
 View videos of Nabil by clicking below:
Chen Style Hand Form,  Push Hands Interview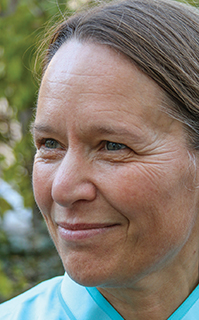 Franziska Rüscher has studied Taijiquan and Qigong since 1987 and has taught since 1991. She trained in Europe with Foen Tjoeng Lie, Petra & Toyo Kobayashi, Yang Zhen He and in China with An De Sheng and An Jian Qiu. She is a professional instructor, running her own school – the Qi- Zentrum – in the west of Austria. Franziska also  serves on the Executive Committee of the Austrain Taijiquan & Qigong Assoxiation , the IQTÖ (Interessensvertretung der Taiji Quan, Qigong und Yi Quan LehrerInnen Österreich), and is a founder member of the Taiji & Qigong Freundeskreis – a registered association. www.qi-zentrum.at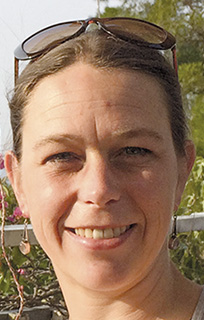 Judith van Drooge has trained with great pleasure and devotion in Tai Chi Chuan Yang-style since 1999. She is an all-round practitioner who has successfully competed in Dutch, European and World competitions gaining gold, silver and bronze medals in a range of categories. www.inner-touch.nl 
Here is a short video of Judith playing Pushing Hands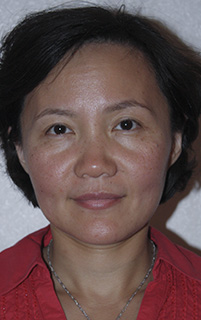 Faye Li Yip was born to a traditional Chinese Martial Arts family in Beijing and has since the age of 7 studied Shaolin, Xingyi, Bagua & Taiji under her father, Professor Li Deyin. She has taught in the UK since 1990 producing many medal winners. She is the President of the British Health Qigong Association and a recognised international speaker on Ancient Wisdom and Chinese Philosophy by the World Economic Forum. www.deyin-taiji.com/


Over the course of this, our 20th year many old friends will join us, some for the weekend, some the entire week and a few for part of the week. That being said these instructors have continued to develop their skills and, in some case, bring you new approaches to these internal arts.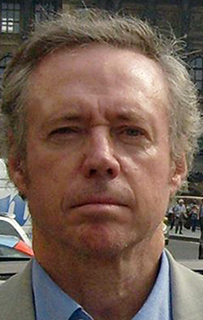 Dan Docherty Chairman of the Taijiquan & Qigong Federation for Europe, has organised the British Open Tai Chi Championships since 1989, regularly contributes to martial arts publications and is the author of the forthcoming Tai Chi Bible (Godsfield, Feb 2014), Complete Tai Chi Chuan and Tai Chi Chuan, – Decoding the Classics for the Modern Martial Artist. He learned Tai Chi Chuan while serving as an inspector in the Royal Hong Kong Police Force between 1975 and 1984. In 1980 he won the Open Weight Division at the 5th South-East Asian Chinese Pugilistic Championships in Malaysia. He is an LL.B graduate from Glasgow University and holds a postgraduate CNAA diploma in Chinese. www.taichichuan.co.uk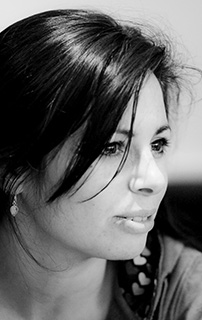 Tina Faulkner Tina began training in Gong Fu at the age of 7 and at 12 she was helping to teach kids' classes, for her teacher and father, Gordon.   At  20 she studied Daoyin Yangsheng Gong at Beijing Sports University entering 2 international Daoyin Yangsheng Gong  competitions, winning 2 gold medals.  She continued Taijiquan training with Master Shi Ming at the Purple Bamboo Park.   She teaches Taijiquan and Qi Gong professionally and has also been invited to teach a number of times in America and Europe.  Tina continued her studies, returning to China on a number of occasions.  Since the passing of Master Shi Ming, Tina now goes to study Taijiquan with Master Chen Li Sheng on WuDang Mountain.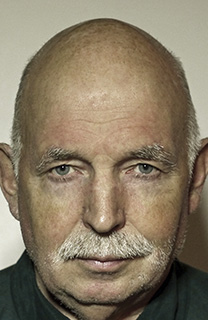 Hans Finne – President of the Taijiquan & Qigong Federation for Europe, has studied martial arts since 1970, has a Karate Dan Grading in Goju Ryu Karate an Official Trainer for the Oslo Police Karate Club 1986-1989 and board member of the Norwegian Martial arts organisation. He has been practising tai chi chuan since 1988 and qigong since 1989. He has trained with Benjamin Lo Peng, William CC.Chen and Dan Docherty and attained a bronze medal in the first European Tai Chi Championship where he now regularly judges.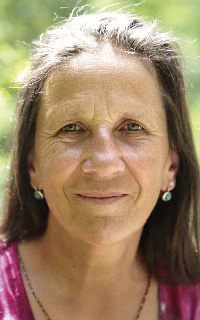 Cornelia Gruber – Treasurer of the Taijiquan & Qigong Federation for Europe, was born in the German part of Switzerland in the year of the dragon. She I lived in the USA for 7 years where she fell madly in love with  Tai-Chi Chuan. I took up study at the age of 18 in Chinatown, Boston, my first teachers being John Chung Li, T.T. Liang, William C.C.Chen. She subsequently became a student of Bow Sim Mark who's school's lineage she continues carrying on in her schools in Neuchâtel and La Chaux-de-Fonds in Switzerland. Cornelia is a member of SGQT (professional association of Taijiquan and Qi Gong of Switzerland) and the TCFE (Taijiquan and Qi Gong Federation for Europe) and regularly teaches workshops in Switzerland and Europe. www.taichichuan-cornelia.com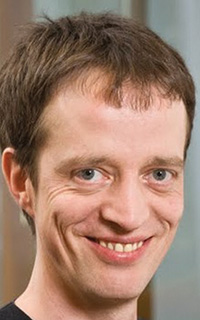 Nils Klug trained Tai Chi Chuan with Grand Master William C. C. Chen in New York and is authorised by him to teach his Tai Chi. Grand Master Chen, who has been teaching Tai Chi for over sixty years, was a student of Professor Cheng Man-Ching. Nils' second teacher Dr. Tao Ping Siang (†2006) from Taiwan also had a major influence on him. Nils has received further inspiration from teachers such as Luis Molera, Mario Napoli, Wilhelm Mertens and of course his own students. He continues to deepen his knowledge and skills through regular visits to his teachers in the USA and Europe. He  is a member of the "Netzwerk Taijiquan und Qi-Gong e. V." and served as Chairman, then President (2007 to 2013) of the "Taijiquan and Qigong Federation for Europe" . He has organised the International Push Hands Meeting in Hannover since 2001 and he teaches at numerous Tai Chi meetings in Germany and abroad. Together with Ronnie Robinson, UK he founded "Taiji-Europa".

Ceciel Kro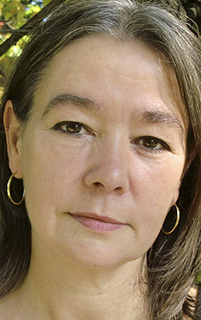 es is professional artist who approaches Tai Chi Chuan as an art similar to the practice of music and fine arts. She has practiced since 1992 Yang style Taijiquan with William C.C. Chen when she became a certificated instructor in 2002, achieving her diploma in 2013. Ceciel eaches and gives regular international workshops is active at international competitions as an organiser and judge. She is Member of the Executive Committee of the Taijiquan & Qigong Federation for Europe.

Bob Low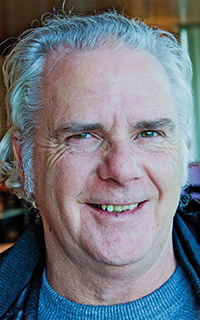 ey, co-founder of Tai Chi Caledonia, has studied a range of martial arts since the 1960s including karate, judo and Wang Kung Shou Tao in 1979. He has taught tai chi since 1985 and has achieved international recognition through his regular appearance at major European tai chi events. He is a 15th generation disciple of Master You Xuande and Scottish Secretary for South Wudang Daoist Association. www.7starstjq.com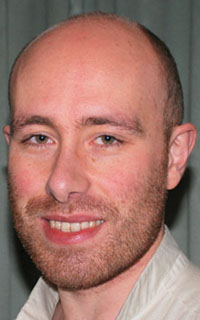 Ben Morris has studied martial arts from an early age, including: Kyushindo Judo in Leeds for 20 years, and Taijiquan, Xing Yi Quan & Bagua Zhang for 11 years under Masters Colin and Gaynel Hamilton of the Yiheyuan School of Internal Martial Arts in West Yorkshire. He is an active Martial Arts competitor having medalled at Regional and National competitions in both ground and stand-up grappling. www.yiheyuan.co.uk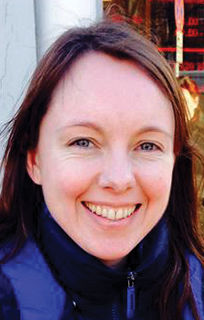 Emma North is a World Tai Chi gold medalist and 2 times European Tai Chi pushing hands champion. She has been a practitioner of Tai Chi and Qigong for 12 years. In January 2010, Emma became Barry McGinlay's first apprentice, and trainee assistant teacher for Tai Chi Life School. Emma is recognised as an Intermediate Instructor by the Tai Chi Union for Great Britain (TCUGB), and is a certified instructor of the Longfei Taijiquan Association of Great Britain and the British Council for Chinese Martial Arts (BCCMA). Emma has additionally been taught by masters Simon Watson, Richard Watson, Wang Yanji, Professor Li Deyin, Faye (Li) Yip, and Tary Yip. Emma has also travelled to China several times to reinforce her Tai Chi training. http://taichilife.com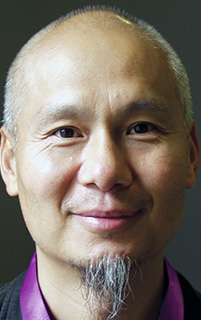 Wang Ning was born in Nanjing, China where he studied calligraphy since early childhood. He also studied old Chinese writing and the art of creating Chinese 'chops'. He practices Yang style Taijquan which has greatly enhanced his calligraphy work. He is now living in Germany.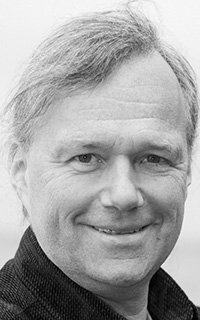 Helmut Oberlack has studied Yang Style Taijiquan since 1981, has practiced Chen style during three years, and recently studied Zhaobao Taijiquan. His main instructors: Christel Proksch and Sui Qingbo. Co-founder of Taijiquan & Qigong network Germany and editor of Taijiquan & Qigong Journal.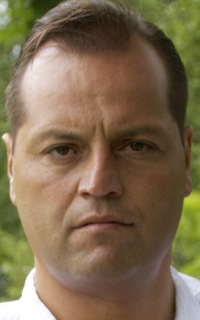 Gianfranco Pace began studying taijiquan in his late teens researching and studying with different masters and in Chenjiagou.He is the founder of the International Taijiquan KungFu Association where he trains the complete Chen style system. In 2009 he created the Light Blue School, a unique building in Europe where students from anywhere in the world can live, train and attend 'Taiji College ITKA'. He also teaches all around the world his programmes set up in order to  study Taijiquan in a deep and smart way by means of 'different interest areas'. www.itkataiji.com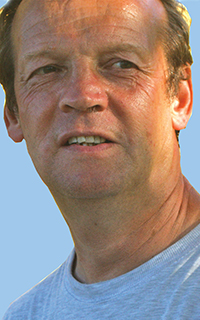 Ronnie Robinson has studied taijiquan since 1981 and is an active promoter of the arts through various mediums: Media and Promotions Manager – Tai Chi Union for Great Britian, Secretary – Taijiquan & Qigong Federation for Europe, Editor – Tai Chi Chuan and Oriental Arts Magazine, Co-Director – Taiji Europa. Ronnie frequently teaches at major European events. www.chirontaichi.co.uk  www.taiji-europa.eu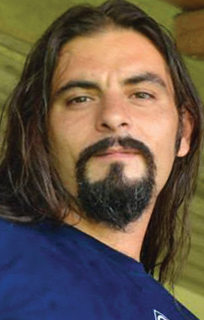 Giovambattista Scavo began his martial arts studies in 1996 with M° Gianfranco Pace, establishing a strong relationship, becoming one of his eldest students and a great friend. He earned experience teaching to children and young students of M° Pace's school, focusing on educational and formative training purposes. He lived in the school for almost two years following closer M° Pace in his daily training. Today Giovambattista is a member of the "ITKA Technical Commission", he is also the close assistant of M° Pace in the "ITKA Taiji College" project.

Paul S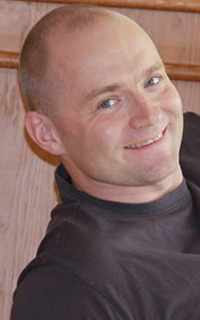 ilverstrale has studied Asian martial arts for over 25 years, and is a student of Dan Docherty since 1998. He has lived, travelled, practiced and taught extensively in Europe, China and SE Asia, and spent thorough time in Malaysia and Singapore for training purposes. Paul is an international tournament winner in forms, pushing hands and San Shou, and many of his students have also been successful on the international competi­ion arena. He works professionally teaching and practiing Tai Chi Chuan and TCM acupuncture. http://wudangtaichichuan.wordpress.com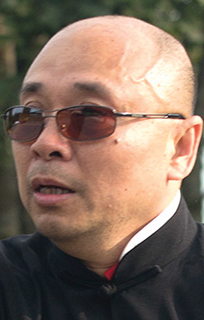 Tary Yip, Chief Instructor of Deyin Taijiquan Institute, Vice President of British Health Qigong Association, is a practitioner of traditional Kung Fu, Tai Chi & Qigong for over 35 years, He started his martial arts training at as a teenager on Praying Mantis Kung Fu and practised and taught the style for over 20 years. Tary learned Yang and Sun style Tai Chi as well as traditional Qigong under Professor Li Deyin's strict supervision. In the last 25 years he has dedicated most of his practice and teaching on Traditional Yang and Sun style Taiji, Xing Yi Quan, Qi Gong, Taiji Kung Fu Fan and Wudang Sword. In recent years Tary has travelled the world conducting seminars and workshops to enthusiasts. As a highly accomplished teacher in the UK and Europe, Tary has trained a good number of national and international Tai Chi & Qigong champions. Tary is specialised in Yang Style (24 Step Tai Chi, 32 Step Sword, 88 Step Long form etc.), Sun Style Taiji, Hebei Style Xing Yi Quan, Southern Style Praying Mantis, Taiji Kung Fu Fan, Wudang Sword, Traditional Qigong / Chi Kung as well as Health Qigong (a highly effective energy exercise fastly becoming the most popular Qigong exercise in the world)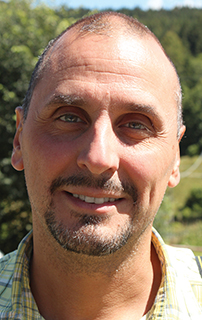 Luigi Zanini studied Chinese martial arts since 1977 and taught Baguazhang since 1991. Experienced in forms, weapons (1988 Italian Championship) and fighting, He has studied martial arts and Qigong in Europe and USA. With a main focus into Internal Systems (Baguazhang, Yiquan), he has met and exchanged knowledge with many skilled martial artists during his trips. He has a degree in Chinese Traditional Medicine and Tuina with the Nanjing Academy of TCM. http://lzanini.blogspot.co.uk