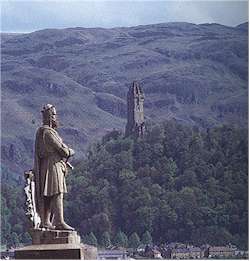 So the 19th Tai Chi Caledonia is nearly upon us as we work to bring all the threads together to make it possible. Every year brings new challenges, changes and chances to stretch ourselves a little more in this field of ongoing development.
Believe this: We will do all we can to make your time with us, at Stirling University Campus, rewarding, growing and integral to your future development.
Thanks for making the commitment to join us – we look forward to greeting you all in the heart of Scotland!
If you're coming for the day only, Saturday and/or Sunday,  please park in the main university campus and take the pleasant woodland walk down to Spittal Campus, to be there for 9:45 am.
Any final questions drop us an email at chirontaichi@me.com