Tai Chi Caledonia:Programme

Instructors for Tai Chi Caledonia
Instructors for Week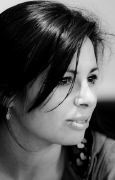 Tina Faulkner
Tina Faulkner Tina began training in Gong Fu at the age of 7 and at 12 she was helping to teach kids' classes, for her teacher and father, Gordon. At 20 she studied Daoyin Yangsheng Gong at Beijing Sports University entering 2 international Daoyin Yangsheng Gong competitions, winning 2 gold medals. She continued Taijiquan training with Master Shi Ming at the Purple Bamboo Park. She teaches Taijiquan and Qi Gong professionally and has also been invited to teach a number of times in America and Europe. Tina continued her studies, returning to China on a number of occasions. Since the passing of Master Shi Ming, Tina now goes to study Taijiquan with Master Chen Li Sheng on WuDang Mountain.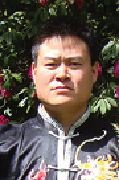 Wang Haijun
Wang Haijun is a teacher and practitioner of Chen style Taiji at the highest level. He was the first non-Chen family student to be traditionally trained in Chen Village in Henan in modern times. His teacher, Grandmaster Chen Zhenglei, is one of the "Four Golden Tigers" of Chen style Taiji. Master Wang Hai-Jun offers classes and workshops world-wide, and has established a following of students in Asia, Australia, Europe, and the United States. He has to his credit the training of many gold medalists, among both his Chinese and non-Chinese students. He generously demonstrates the principles of Taiji, and engages in "hands-on" teaching.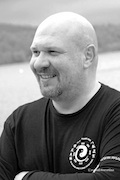 Severino Maistrello
Severino Maistrello has studied martial arts since 1973 and taught for over 25 years. He has studied in Japan and China and is an indoor disciple of contemporary M° Wong Chun Yin (Tai Ki Kung, On Zon Su®, Cau, Tou Kung) and the National Technical Director of Wudang Fu Style Federation. He is a close student and European representative of Sifu To Yu, who was disciple of Fu Cheng Song. Tenured successor of M°To Yu. Severino is the only European that belongs to the 3rd generation of Fu Style.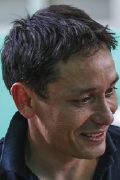 Barry McGinlay
Barry McGinlay has been teaching Taijiquan and Qigong for 12 years. He runs the Tai Chi Life School in London in association with the Longfei Taijiquan Association of Great Britain and has taught twice weekly for 10 years at the Camden Chinese Community Centre. Barry has a range of experience practising other martial arts, such as Hapkido, Kick Boxing, Wing Chun, Judo and Karate. Barry has twice represented Great Britain in Kick Boxing and is Director of Competition and Coach for Longfei's successful competition team, Team Longfei. Barry leads the London Free Open Pushing Hands Session every Saturday in Regent's Park.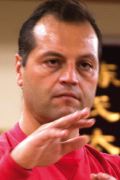 Gianfranco Pace
Gianfranco Pace began Taiji Quan in his late teens researching and studying with different masters all around the world. He studied in Cheng-du the internal kungfu of Sun Lutang, with Master Gou Honghai and in Chenjiagou with Master Chen Xiaoxin. He teaches and trains in old and new routines (laojia, xinjia), weapons (sword, saber, Gundao, lance, pole and double weapons), tui shou and fighting.
Luke Shepherd
Luke Shepherd is a Portrait Sculptor, runs Open Palm Taiji in Exeter and is a director of Tai Chi Nation with 31 years training. His interest originated with his anatomical studies. He trained for 15 years with Richard Farmer and 4 with Dr Shen Hongxun before sourcing Patrick Kelly in 1996 whose system maintains a deep meditative approach and simultaneously develops powerful relaxed issuing forces. He trained for 3 years with Wee Kee Jin and 2 years in India with his meditation teacher. As a senior student of Patrick Kelly he is one of a handful of instructors in the UK closely following this lineage and has recently released a high quality online taiji course - iChi. He will be teaching with Aaron Goodwin - senior student of Patrick Kelly.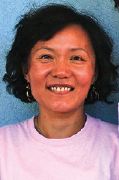 Faye Yip
Faye Yip was born into a traditional Chinese Martial Arts family in Beijing and has since the age of 7 studied Shaolin Quan, Xingyi, Bagua and Taiji with her father, Professor Li Deyin. She has been teaching in the UK and Europe since 1990, having produced many medal winners. She is the President of the British Health Qigong Association, a member of the Executive Committee of the Tai Chi Union for Great Britian and an advisor for the TCUGB Judges' Training Courses.
Weekend Guest Instructors

Nils Klug
Nils Klug has studied tai chi since 1988 and is a close student of William CC Chen with whom he became a certified instructor in 1993. He is President of the Taijiquan & Qigong Federation for Europe and organiser of the Push Hands Meeting in his native Hannover, Germany.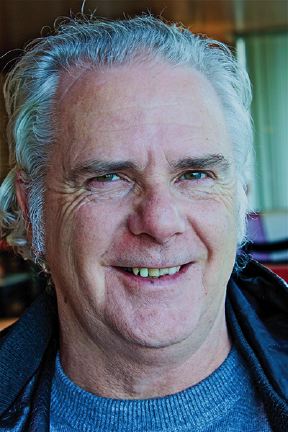 Bob Lowey
Bob Lowey has studied martial arts since the 1960s including karate, judo and Wang Kung Shou Tao in 1979. He has taught since 1985 and has achieved international recognition through his regular appearance at major European tai chi events. He is a 15th generation disciple of Master You Xuande and Scottish Secretary for South Wudang Daoist Association.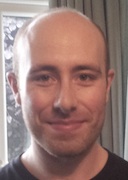 Ben Morris
Ben Morris has studied martial arts from an early age, initially with Judo and then with taijiquan, xingyiquan and baguazhang. He has competed in a number of national and international competitions and earned a double-gold medal at the European Championships.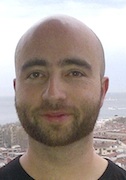 Nabile Ranné
Nabile Ranné studies Chen Style Taijiquan with Chen Yu, only child of Chen Zhaokui and grandson of Chen Fake. He is based in Germany and teaches regularly throughout Europe.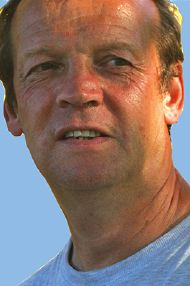 Ronnie Robinson
Ronnie Robinson has studied taijiquan since 1981 and is an active promoter of the arts through various mediums: Media and Promotions Manager - Tai Chi Union for Great Britian, Secretary - Taijiquan & Qigong Federation for Europe, Editor - Tai Chi Chuan and Oriental Arts Magazine, Co-Director - Taiji Europa. Ronnie frequently teaches at major European events.

Tary Yip
Tary Yip has studied martial arts for over 40 years training in and taught Southern Style Bamboo Forest
Praying Mantis kung fu in the UK for over 20 years, trained in Sun Style, Yang Style Tai Chi, Qigong and Hebei Style Xing Yi Quan under his teacher and father in law professor Li Deyin, he has dedicated most of his practice and teaching on Traditional Yang and Sun style Taiji, Xing Yi, Taiji Kung Fu Fan and Wudang Sword.