Tai Chi Caledonia offers a range of options for attending, making it accessible to all, from beginner to adept. You can join us for a day, weekend, whole or part week basis, residential or non-residential.

The Weekend Sessions
Our programme starts on Saturday morning at 9.00 with a brief introductory meeting in lecture room A3 of the Cotterell Building.  Details of how to get there will be available in the chalets although I am sure that your fellow participants will be happy to take you there. The weekend sessions include choices of 48 x 45 minute sessions allowing you to get a taste of a variety of approaches to tai chi & Chinese internal arts. We have grades these choices progressively from A – D, A being qigong and a softer approach, progressing all the way through to martial applications in section D.
For details click the "2017 Weekend Sessions" tab in the drop down list under the Programme 2017 menu above.

The Week-long Sessions
From Monday – Thursday you will train 21/2 hours each morning and afternoon, over the four days allowing 10 hours intensive training, each morning and afternoon, working on 2 separate disciplines (1 each from A and B) for 5 hours per day in total.
For details click the "2017 Week-long Sessions" tab in the drop down list under the Programme 2017 menu above.

Baguazhang Training
We are pleased to host the second European Baguazhang Forum.  There will be a Baguazhang session each morning from 7.30 – 9.30, starting on Sunday.  .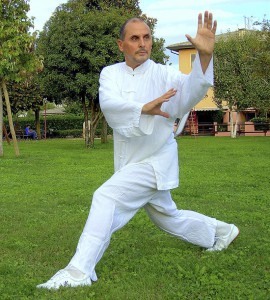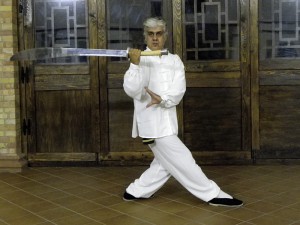 Early Morning Qigong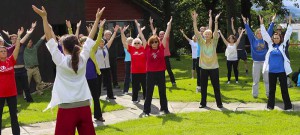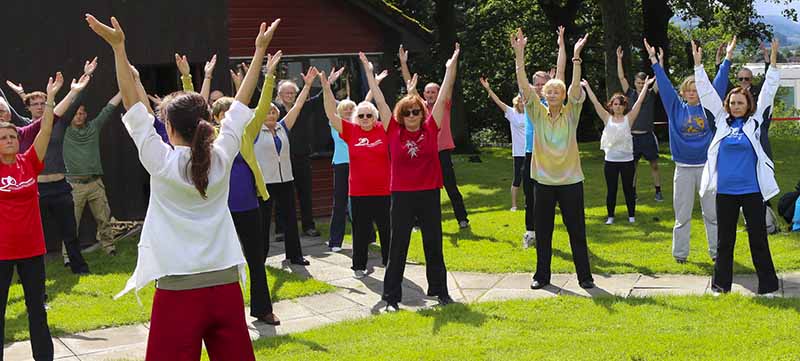 There will be qigong sessions from 8.30 – 9.30 each morning starting on Sunday.
Push Hands
After dinner on every night (except Wednesday – Ceilidh night!) there will be non-competitive push hands. There will be a separate area for beginners to receive instruction at the start of each session. This will feature a different teacher each night, as we all have different approaches and emphases to this practice.

Ceilidh 
As the event takes place in the heart of Scotland, in the shadow of the monument to William Wallace, we will also experience some Scottish culture. By popular demand we will have a ceilidh on the Wednesday night. Our ceilidh band has a caller, who will talk you through the steps, so even the inexperienced can enjoy the fun.
Please check for updates to our published programme.

Additions to Programme
To be kept updated with additions or changes to our program, either like us on Facebook or bookmark our site.