On this, our 24th event, in addition to our usual high level instructors we have invited some special new guests to join us for the weekend. We have a total of  12 instructors joining us, 8 for the full week's duration and an additional 4 as weekend guests.  As a bonus we have another two instructors here just to provide an early morning Baguazhang session each day from Sunday through Thursday.
As usual we consider ourselves very fortunate to be able to host a selection of high quality teachers, from Europe and beyond, offering an interesting and varied range of workshops, something which we believe offers valuable educational material for all tastes and approaches to these arts.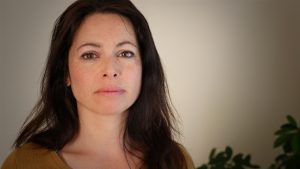 Tina Faulkner-Elders  began training as a young child in Gong Fu and Chin Na with her father, Gordon Faulkner.
At twenty she moved to Beijing to study Daoyin Yangsheng Gong at the Beijing Sports University, graduating in 1996. At this time she entered international competitions, winning a number of medals. Whilst living in Beijing, Tina began studying with Master Shi Ming, a national treasure of China and author of Mind Over Matter.
On her return from China, Tina opened her own school in Aberdeen (Scotland) and taught regularly in America. She had the privilege of studying with and hosting Professor Li DeYin on a number of occasions and also acting as ambassador when Professor Li DeYin was invited to teach in New Hampshire, America.
Tina has continued to return to China, over the years, studying the system of Health Qigong  known as Daoyin Yangsheng Gong at the Sports University of Beijing.
Around ten years ago Tina was introduced to Master Chen LiSheng, 15th Generation Disciple of Wudang Xuanwu. Tina's school has recently been awarded the first Teaching Cooperation to the Wudang Daoist Wuji Gongfu Academy, thereby creating a direct cultural link to Wudang Mountain. Now her continued self cultivation takes her to WuDang to study Taijiquan, Qigong and more recently Baguazhang with Master Chen.
Tina regularly hosts Master Chen LiSheng in the UK and organises study trips to the Wudang Daoist Wuji Gongfu Academy, Wudang, China.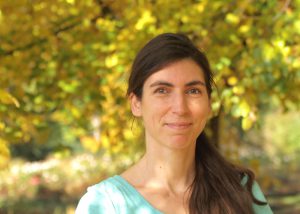 Sonja Schillo
After 15 years of teaching she continues to be fascinated by the seemingly endless world of Chinese martial arts and Chinese health exercises. Researching these terrific arts – Qigong, Baguazhang, Xingyiquan, Tongbeiquan, Taijiquan, and Tuishou – as well as deepening her own practice and being able to pass them on, delights her every day. Sonia's dearest and closest teachers are Zhou Yi (Tübingen), Tian Jing Miao (Beijing), Sha Jun Jie and Li Bin (Kunming), and her students. In 2009 she became a tudi (indoor student) of Li Bin.
Resident in Berlin she teach weekly classes and gives regular workshops, as well as presenting seminars and conferences for various educational facilities, clinics and prisons.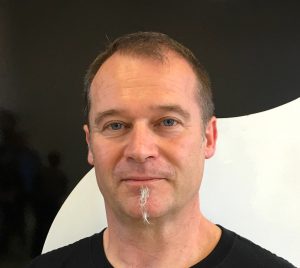 Sam Masich has inspired thousands of students along their path with his unique interpretation of the Chinese internal martial arts. Over the last 37 years his work as a full-time instructor has taken him to over a hundred cities in Canada, the United States, Mexico, England, Germany, Spain, Italy, Switzerland, Scotland, and China. Students from around the world have travelled to study with him in workshops and seminars such as his annual Summer Push Hands Training Camps held in Vancouver, Canada and in Berlin, Germany.
Recognized as one of the '100 Extraordinary Chinese Martial Arts Practitioners' in the world today by the International Wushu Sanshoudao Association, Masich is a certified eighth degree master. He is the creator of the The 5 Section Taijiquan Program, a preparation program for traditional taijiquan that is taught in countries around the world. In 2016 Masich publicly announced The Masich Internal Arts Method (Maxiqi Neijiaquanfa 馬希奇內家拳法) and accepted five formal disciples (tudi), taking on the traditional role of master (shifu 師傅).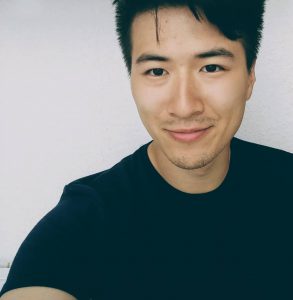 Cunyi Deistler
Cunyi has studied under Zhou Zhendong, Lao Kung King, Chen Shihong, Wang Lianyu, Yek Giong and Nikolaus Deistler. He likes to keep complex things short and understandable.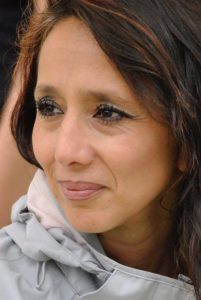 Yanira Masich Following a high-performance national-level athletics career, Yanira began her taijiquan studies in 1996 at the National University in her native México. In 2002 she became a co-instructor in the UNAM taijiquan program and has since worked with students in México, Canada, USA, Germany, England, Scotland, Spain, and Italy.
Yanira now teaches the full curricula of traditional Yang-style Taijiquan and 5 Section Taijiquan. With a further background in therapeutic massage, she helps students to find the heart of the art. Yanira also gives personal readings using the Chinese 'Book of Changes' (Yijing) and traditional Mexican 'animal spirits' (nagual).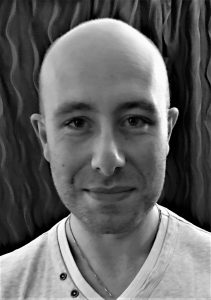 Ben Morris  has studied East Asian martial arts for over 20 years: Kyushindo Judo, Taiji, Xing Yi & Bagua. He is an active competitor winning several national and international competitions in Tui Shou and ground grappling. He works full time as a lecturer in Health Psychology at Leeds Trinity University and is the founder of Taichiprofessional.uk teaching martial arts in the West Yorkshire area of England. He has published several books on martial arts/philosophies of the orient and conducts research into the benefits of physical activity upon psychological health. He is a member of the Yiheyuan School of Internal Arts under masters Colin and Gaynel Hamilton.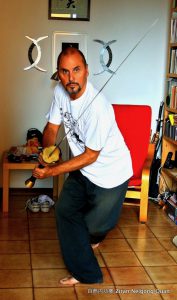 Luigi Zanini  has a long experience in martial arts. After 12 years of training in Shaolin, Tanglang, Tantui and Baguazhang, he started investigating the practical aspects of sparring as well as developing internal skills. His practice includes Yiquan, Xingyiquan, Taijiquan and other fighting methods. A young Italian champion in forms and weapons, he holds official titles in Baguazhang, Yiquan, Chinese Traditional Medicine and Krav Maga. Since 1990 he has taught Baguazhang and Qigong all over Europe, is a regular guest teacher at major European martial events and in 2013 formed a complete Baguazhang instructors' syllabus. He has published several articles in different languages, some books and a blog on martial arts.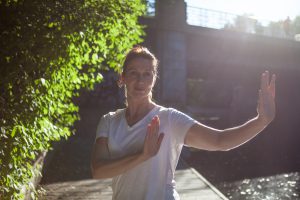 Margret Stuerz 
Between 1988 – 1991 Margret was a certified dance teacher in the Lola-Rogge- School of Hamburg.
Having started Qigong study with Dr Michael Plotz in 1996 Margret has been teaching since 2001. She also began her Taijiquan studies with Dr Michael Plotz in 2009.
Margret has been a certified alternative medical practitioner since 2014, having trained in acupuncture since 1995.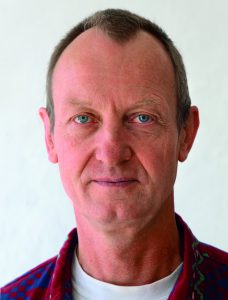 Wilhelm Mertens
has been teaching Taijiquan and Qigong for many years in Hamburg (Schule für berührende und bewegende Kunst). He started learning in 1979 with Chrisa Proksch, and spent many years with Ben Lo, Peter Ralston and Patrick Kelly. His career as a bioengineer and his 10 year experience as social pedagogue are an asset for his teaching. Between 2003 and 2005 he also was the chairman of the German Dome association Qigong and Taijiqaun (DDQT).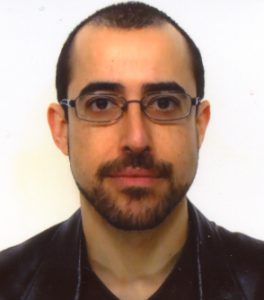 Javier Arnanz was born in 1975 and has practised Chinese martial arts for 20 years. An internal student of Sam Masich he teaches the Masich Internal Arts Method in Spain. Javier has successfully participated in national and international tournaments as competitor and coach. Javier combines his teaching in Taichi and Health Qigong with his practice as an osteopath and his experience as sport psychologist training coaches in pedagogy and training techniques.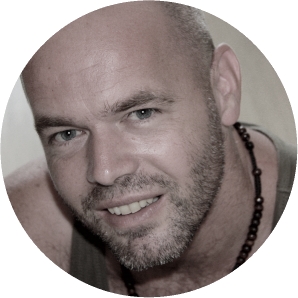 Pim Van Der Broek
Pim has practised Taijiquan since 1999, having previous experience in Kempo, Tae Kwon Do and Pencak Silat. He trains with various teachers in the Netherlands and abroad and has often had longer visits to Asia to deepen his practice of Taiji, Qigong, Reiki and Yoga. Co-founder of the North Sea Tai Chi Festival (www.northseataichi.nl), an event which promotes taiji, especially the pushing hands aspect, in the Netherlands, Pim has also been a guest teacher in the programme for government approved teachers in Martial Arts. In addition, he regularly organizes workshops in the business sector where tai chi is used to clarify communication processes.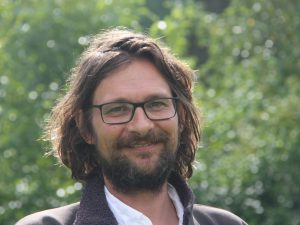 Roderik Schoorlemmer
Born in 1971, Roderik has been training Yang style tai chi according Huang Sheng Shyan with his teacher Wee Kee Jin both in Europe and in New Zealand since 2003. In his daily life as life coach, he uses tai chi and the conscious work of Peter Ralston in personal development and leadership programmes. He is co-organizer of the North Sea Tai Chi festival.

Dorian Gregory

Dorian has practised martial arts for 30 years. A  senior student of Sam Masich, she teaches the Masich Internal Arts Method in Massachusetts, USA, with a focus on the traditional curriculum and core principles. She has earned black belts in traditional Okinawan Karate (4th degree) and in the Filipino stick-fighting art of Modern Arnis (3rd degree), and is a nationally-certified self-defense instructor.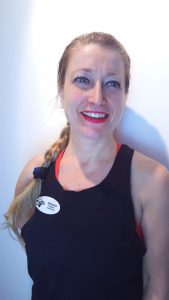 Simona Longeri started her martial arts studies in 1999 with Liu He Ba Fa Quan under Master John Shadow. After further studies with Prof. Li Xiaoming she became an instructor of Therapeutic Qi Gong.
In 2002 she began studying Xing Yi Quan, Bagua Zhang and Yi Quan with M. Yang Linsheng and Liu Chunyan,  going on to study Chen Style Taiji Quan with M. Xiaowang and M. Zhu Tiancai.
In 2006 she started to study Taiji Quan, Xing Yi Quan, Bagua Zhang and Yi Quan of Cheng Ming style (created by Wang Shujin) with M. Paolo Magagnato.
Simona gained 1st place in Tui Shou and 4th place in Tai Ji form at the international tournament in Taiwan in 2012. Today she is a Martial Arts, Yoga, and Pilates teacher.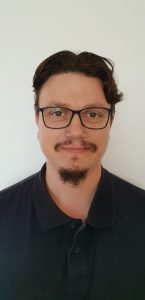 Sergio Uzzo started his martial arts studies with with Master Yang Lin Sheng: Tai Ji (Chen Style), Xing Yi Quan, Yi Quan, Ba Gua Zhang. Then he studied Cheng Ming Style (Wang Shujin School), Tai Ji, Xing Yi Quan, Ba gua Zhang and Qi Gong with Master Paolo Magagnato. During the same period he studied also GM. Guo Guizhi's Da Cheng Quan – Yi Quan. Studying directly under the direction of GM. Whang Fu Lai and GM. Huang Su Chun Sergio gained the international certification for Tai ji and Qi Gong of Cheng Ming School. During these years he also had the opportunity to study Taikiken with GM Michio Shimada Sensei. In 2016 he began his Sun Family Ba Gua Zhang studies with Master Luigi Zanini. In 2018 he got the instructor degree for Kram Maga Combat System by "Federazione Italiana Krav Maga".