On these pages we provide information and reports on Tai Chi Caledonia through the years. We welcome contributions from previous participants and instructors and we are open to suggestions regarding the nature of content that may interest visitors to our site.
Below you will find PDFs of old programmes along with reviews by various participants over the years. With technological developments we will also be cataloging more details of recent events under the 'History' category.
---
2015
2015 Programme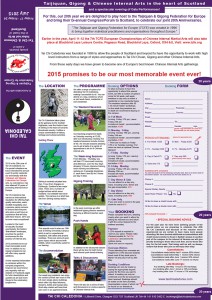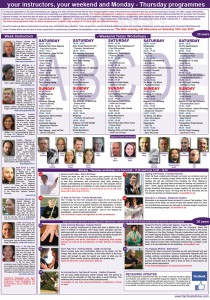 Included is a copy of our 20th Anniversary for your interest.
Provided in 2 parts as photo images.
---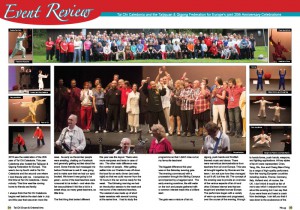 In 2015 we celebrated our 20th anniversary, in conjunction with the Taijiquan and Qigong Federation For Europe.
The UK Tai Chi Chuan and Oriental arts magazine included a 4 page review.
---
The German Taijiquan and Qigong Journal also included an in-depth review of our 20th event.

---
---
2014
---
---
---
2013