From Monday 8th - Thursday 11th July you can train for  21/2 hours each morning and afternoon, over the four days, allowing 10 hours intensive training, each morning and afternoon, working on 2 separate disciplines (1 each from A and 

B

) for 5 hours per day in total. These choices are divided into sections - 

A

 & 

B

, please select one from each category.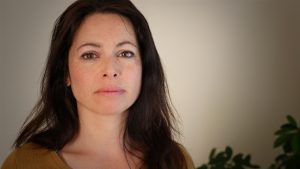 Wudang 5 Animal Qigong – Tina Faulkner Elders (A1)

For centuries the Five Animal techniques have been very popular Yangsheng practices throughout China. The mimicking of each animal through movement, mind and breath naturally follows the energy of each of the Five Elements as proposed by the ancient Chinese. These Five Elements of Water, Fire, Metal, Wood and Earth correspond with the kidneys, heart, lungs, liver and spleen of the human body. Therefore these routines aid in bringing balance and harmony to the internal organs of the body.
Over the years many forms have been standardised, but the Wudang Five Animals have not. These strong yet playful routines remain true to Wudang's original style. They focus on internal power and aim to bring the practitioner back to nature.
The Wudang Five Animals are: the ancient Turtle, the coiling and darting Snake, the playful Tiger, the powerful majestic Dragon and the elegant Crane. Animal noises optional.
Accessible to all levels.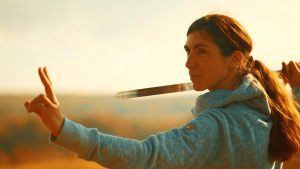 Baguazhang sword – Sonja Schillo (A2)

Spiral energy flows in all living beings and is a source for creation as well as for regeneration. In this workshop we will learn the basic principles of Baguazhang and its sword techniques. By whirling, swirling and walking in circles the spiral energy is easily experienced transforming and strengthening the body and its movements. These exercises improve the understanding and use of the spiral energy which can be transported it into one's own practice.
Accessible to all – no prevous sword experience required.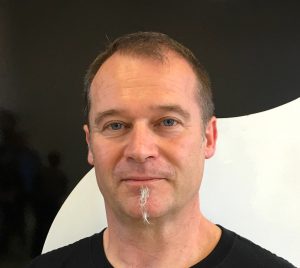 On Dealing With an Opponent: 37 Essential Forms of Yang Chengfu – Sam Masich (A3)
In his 1931 book, 'Taijiquan Method and Application' Master Yang Chengfu (1883-1936) described 37 core forms essential to the understanding of martial application. After listing all the forms within the long form he states, "The full sequence is composed entirely of thirty-seven distinct forms." Sam Masich's extensive work in this area has stimulated breakthroughs in the theory of taijiquan. His principled approach breaks the 37 forms into 13 'families' allowing for a deeper understanding of taiji's underlaying structure.
This is a continuation of the work Sam started last year but is still relevant and accessible to those who did not attend these workshops.
Accessible to all.
Praying Mantis Matters – Cunyi Deistler (A4)

Certain aspects of practice are often neglected. Important practices, like microscopic details, forms, perfection of single movements, repetition, relaxation, flow, sensitivity, lightness, recovery, health and longevity can tend to be the focus. A graceful minimalism, the ideal of finishing opponents with as few moves and effort as possible. However, other factors for fighting and health, as well as everyday life, are sometimes addressed less. For example reflexes, endurance, rythm, understanding distances, change of levels, positioning, practical methods, strategy, setups, creativity, improvisation and combinations. The tested masters of Tanglangquan always valued every conceivable aspect. Dive into various facets with the help of mantis drills. We may just uncover the tip of the right iceberg & you may not take away every key on the keyring, but possibly the one to open the door that has never been unlocked before.
Accessible to all, especially fundamental seekers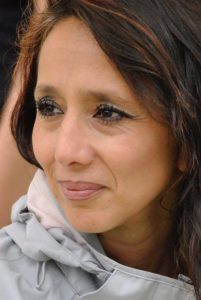 Taiji 13 Dagger – Yanira Masich (B1)

Taiji Thirteen Power Dagger (taijijiandao) follows the thirteen-power theory expressed in the bare-hand, sabre, straight-sword and spear in the traditional Yang-style Taijiquan curriculum and provides an excellent foundation for these. Being a short weapon, its concepts can be easily adapted for self-defence using such daily-use objects as pens, knives, or sticks. Yanira will teach the short thirteen-movement form and introduce some of the partner practices associated with this weapon.
Accessible to participants of all experience levels.

---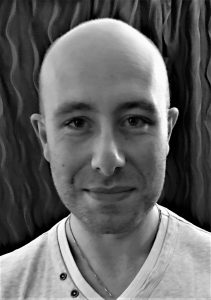 Translating the tai chi classics through sensing hands – Ben Morris (B2)

During the week we shall be looking at interpreting the tai chi classics through the medium of partner work. Partner work opens many more possibilities for exploring the fundamental writings of this often complex and sometimes esoteric art form. Over the 4 days we will be looking specifically at how we can nurture and express the 8 essential energies. The class will be a mixture of theoretical interpretations and practical applications (resting more on the practical).
Accessible to all.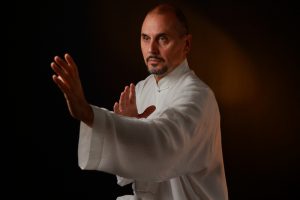 Bagua Bodywork – Luigi Zanini (B3)

Baguazhang, the youngest sister art of Taijiquan and Xingyiquan, is based on circle walking and using a special and unique torque/torsion effect in every movement, created in every single part of the body. During the week we will go through a sequence of 8 exercises that can develop a strong, coiling body and a clear understanding of the invisible torque motion applied in every movement. We will see how to do it correctly and how to use it. Every day will add some exercises and new skills, and the last day we will do the whole set together. The Bagua Body (Shen Fa) is a famous specialty of this system and many masters of other Gongfu styles have trained Baguazhang in the past in order to get this whole body quality.
Accessible to all levels although some experience in two persons work would be of benefit.
Meditation & Qigong – Margret Stuerz (B4)

The term Meditation has lots of meanings – lots of methods.Every moment can be a moment of meditation. A moment of awareness of being in purity, in awe, freedom and beauty.
In this workshop I would like to offer you different kinds of meditation-methods:
Sitting-meditation in silence and breath
The calm standing meditation (to loosen our lower back and hips and to replenish our energy reserves)
Walking-meditation (helps us to feel our alignment between heaven and earth – Yang and Yin
Exercises of jing-gong (Qigong with inner movements)
All these lessons should give us some help to get a feeling in the awareness of a moment of being and listen to our body and to our emotions and maybe to our spirituality…
Accessible to all