On this, our 22nd event in addition to our usual high level instructors we have invited some special new guests to join us for the weekend. We have a total of 14 instructors joining us, 8 for the full week's duration and an additional 6 as weekend guests. 
As usual we consider ourselves very fortunate to be able to host a selection of high quality teachers, from Europe and beyond, offering an interesting and varied range of workshops, something which we believe offers valuable educational material for all tastes and approaches to these arts.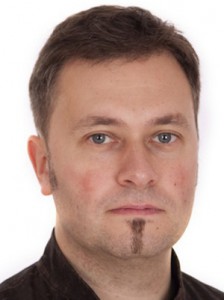 Niki Diestler studied various martial arts since his youth. His primary focus is on his study of Taijiquan by Grand Master Huang Xingxian as well as Taiji Tanglangquan (Praying Mantis style). His two main teachers are Master Lau Kung King (direct student of GM Huang) and Master Zhou Zhendong, lineage holder in Taiji Tanglang in the ninth generation. He has successfully participated in several Wushu Championships in China.
In 2006 he and his wife, Yonghui D.- Yi, founded TAIJIARTS – association to promote Chinese martial arts and philosophy. He is a professional full-time teacher in Vienna and is a teacher's trainer of the IQTÖ as well as lecturer for Qigong on the Danube University. His work includes various projects on Taiji and coaching and writing technical articles.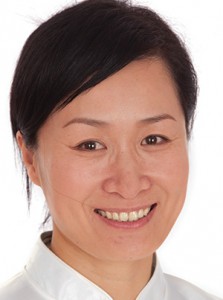 Yonghui Deistler-Yi was born in China and between1983-1990 she studied Fine Art at Shandong Art School and from1990 to1996 she studied oilpainting with Prof. Hutter and Hundertwasser. Since 1988 she has been frequently published in art magazines and participated in major exhibitions in China and Austria. She lectured at Liao Ning Art Academy and is a consultant for various exercise courses and workshops in Austria. She has loved Chinese martial arts since childhood on has taught Taijiquan and Qigong in Austria for many years. Whether teaching Taijiquan or painting, on Yonghui provides a good insight to Chinese culture, leading students to a better understanding of their arts.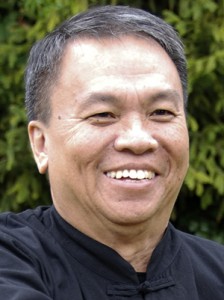 James Lau K King was born in Malaysia and studied with Grandmaster Huang Sheng Shyan since 1977, focusing on push hands, self defence and health aspects of taijiquan. In his teachings he shares his experiences and practical methodology. He is a very open minded and a happy Taiji Crazy Man…..a inventor of Taiji-Bone,founder of KingTaiji Studio in Sarawak practicing the combination Art of Taiji,White Crane ,Qin-Na and Lohan Zhang.  He has been teaching in the western world since 1999 conducting workshops and seminars in Germany, France, Netherlands, Argentina, Austria, Japan, Australia, Korea, United States of America,United Kingdom and, more recently, Slovenia.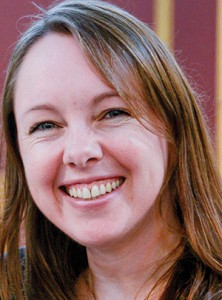 Emma Lee  Emma is a World Tai Chi gold medallist and two times European Tai Chi pushing hands champion.She has been a practitioner of Tai Chi and Qigong since 2002. In January 2010, Emma became Barry McGinlay's first apprentice and trainee assistant teacher for Tai Chi Life School. Emma has additionally been taught by masters Simon Watson, Richard Watson, Wang Yanji, Professor Li Deyin, Faye (Li) Yip, and Tary Yip. Emma has also travelled to China several times to reinforce her Tai Chi training. Emma is recognised as an Intermediate Instructor by the Tai Chi Union for Great Britain (TCUGB) and is a certified instructor of the Longfei Taijiquan Association of Great Britain and the British Council for Chinese Martial Arts (BCCMA).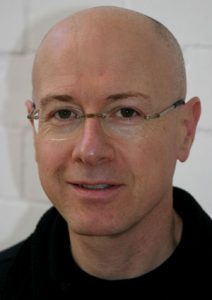 Roberto Benetti  has studied Taijiquan since1985. He later trained in Liu He Xin Yi Quan and Tuina. He has been a professional teacher for over 20 years, working in Italy and abroad where he regularly delivers seminars and lectures at major European events such as Nils Klug's annual Push Hands event in Hannover and perhaps the oldest European event, Rencontres Jasniers in France, to name just two.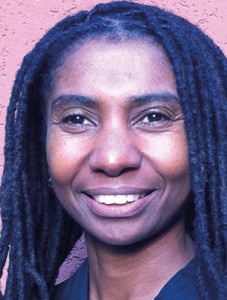 Gillian Reid  was born in London. Since 1992 she has been studying the art of Tai Chi Chuan and spiral chi kung, known as The Biospirals Method in Venice, with the Italian Tai Chi Research Association founded by Master Franco Mescola, where she graduated and currently teaches.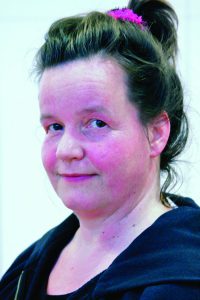 Angela Menzel Born 1969. A wushu lover, clown, drama teacher, director. Angela has been passionately practising Taijiquan since 1992, Tongbeiquan and Baguazhang since 2002 and Xinyiquan since 2010. She loves to foster, present and teach all four disciplines. Training all of them enriches cross connections and development of the other three disciplines and vice versa. Training is always vivid and exciting. Angela was lucky to be able to train in these four classical disciplines through the generosity of the family of Sha Guozheng from Kunming/ China, whose head, Sha Junjie, asked her to join the family in 2010. She has also had a long term love affair with different Qigong schools.
www.tai-chi-schule-goettingen.de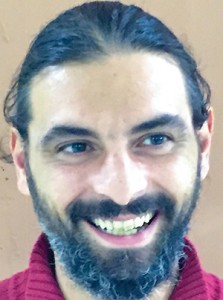 Giovambattista Scavo (GB) has studied Taijiquan since 1996 with Gianfranco Pace, and is one of his closest collaborators. He is part of the ITKA technical commission, looking after the running of the main centre of ITKA in Sicily. He closely supports Master Pace in "Taiji College". He attends courses of Chenshi Taijiquan, Qigong, Chenjiagou Kungfu and TSD System. In ITKA main center he manages the teacher courses for CJG Kungfu and the personal training for novice/intermediate level teachers.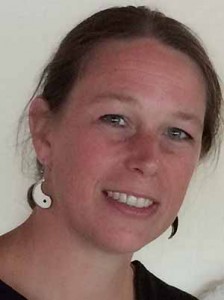 Judith van Drooge  Has practised Yang Lineage Tai Chi Chuan with Grandmaster William C.C. Chen since 1999, with great pleasure and devotion. She is an all-round practitioner who successfully competed in national and international tournaments attaining Gold, Silver and Gold medals in Forms (weapons), Chi Kung and Push Hands. Judith has has her own school in Zwolle, the Netherlands and has been a regular teacher at  most of the major European Tai Chi events.


Helmut Oberlack was born in 1958, started learning taiji and qigong in the early eighties. He has learned  Yang-style shortform (Zheng Manqing) and longform (Yang Zhenduo) and a number of qigong-systems like Shibashi, Ba Duan Jin, Yu Bei Shi, and more. He teaches on a private basis at his home in the north of Germany and works for a sports federation in Hamburg training teachers to qualify them to teach qigong in sports clubs. Helmut is also publisher of the German Taijiquan & Qigong Journal.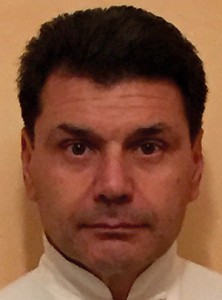 Valter Doldi began his martial arts journey with Judo, passing on to Karate when he was 12. He gave up Karate in 1992 in order to study Tai Chi Chuan. After three year's instruction with his instructor Oscar Janno, close to M° Chang Dsu Yao, he was presented to M° Franco Mescola and entered the Centro Ricerche Tai Chi where he now teaches and is a member of the Technical and Management Committee.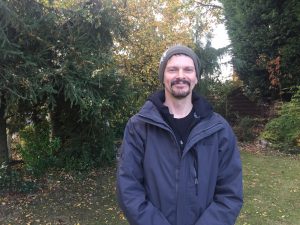 Colin Hamilton  has been practising martial arts for over 40 years.His early training was, Scottish back hold wrestling, western boxing and Shotokan Karate. Training in Tai Chi Chuan since 1983, studied Bagua Zhang, Xing Yi Chuan and Yang, Chen and Wu Hao styles with great teachers – notably Robert France, Ray Wikie, Dr. Zhu Guang, Nigel Sutton and Dr. Chen Haifeng – and has passed these skills on through his school, Yiheyuan Martial Arts. Since 2002 he has also trained in Vale Tudo, Eskrima, submission grappling and historical European swordsmanship and combat. He is a physiologist, a qualified personal fitness trainer and advanced strength and conditioning coach.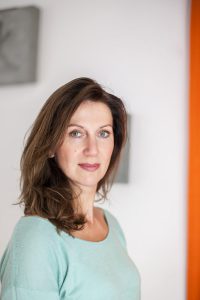 Margret Sturtz Between 1988 – 1991 Margret was a certified dance teacher in the Lola-Rogge- School of Hamburg. Having started Qigong study with Dr Michael Plotz in 1996 Margret has been teaching since 2001. She also began her Taijiquan studies with Dr Michael Plotz in 2009. Margret has been a certified alternative medical practitioner since 2014, having trained in acupuncture since 1995.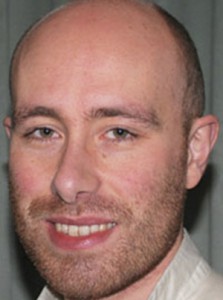 Ben Morris has studied East Asian martial arts for over 20 years: Kyushindo Judo, Taiji, Xing Yi & Bagua. He is an active competitor winning several national and international competitions in tui shou and ground grappling. He has published a number of books on martial arts/philosophies of the orient. He lectures in Health Psychology at Leeds Trinity University. www.yiheyuan.co.uk