The Week-long Sessions
From Monday 16 – Thursday 19 June you can train for  21/2 hours each morning and afternoon, over the four days, allowing 10 hours intensive training, each morning and afternoon, working on 2 separate disciplines (1 each from A and B) for 5 hours per day in total. These choices are divided into sections – A & B, please select one from each category.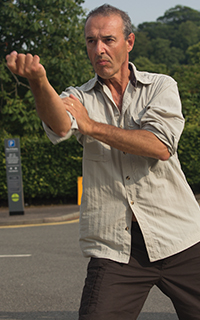 Soft Relaxed Elastic Forces – Luke Shepherd (A1)
Uprooting and throwing your partner using soft elastic forces begins with regulating muscle changes.  An introduction to developing soft relaxed forces through the systematic training of the 5 loosening Exercises of Master Huang Shen Shyan.  Focusing on the Vertical Circle as a training method. This training looks at how the body and mind generate forces and as such is open to all styles and levels.
Keen beginners to advanced practitioners.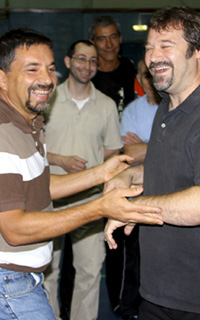 Traditional Yang-style Taijiquan Applications – Sam Masich (A2) There are many approaches to martial application in Yang taiji. Sam will take us through applications based on the 37 Essential Form concept presented by Yang Chengfu in his 1931 masterwork Taijiquan Method and Application (Taijiquan Shiyongfa). A detailed handout will be available for class participants.
Accessible to all.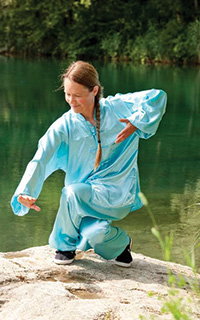 Qigong Development – Franziska Rüscher (A3)
Over the course of the week we will work with a range of qigong techniques, which are designed to deepen both your practical and theoretical experience. We will work with techniques, which are designed to increase the body's natural healing energies and increase your understanding of the essentials of qigong including yin/yang, 5 elemental theories and meditation.
Accessible to all.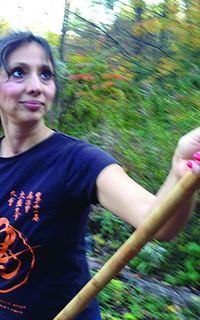 5 Section Taijiquan – Yanira Masich (A4)
The 5 Section Two Person Taiji Sanshou routine provides a bridge between solo practice and other taiji two person work. This beginner to intermediate level sequence is elegant and fun, emphasizing correct positioning and sensitive listening. A comprehensive workbook will be available for purchase by class participants.
Accessible to all.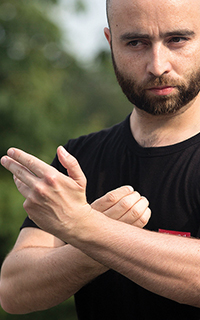 The Taijiquan Method – Nabil Ranné (B1)
Starting from basic movement principles we will work through solo and partner drills and exercises to improve fundamental Taijiquan skills like rooting, unifying, connecting, spiraling, hardness and softness and so on. The idea behind these workshops is to get a solid feel for these practical concepts and to be able to work on them in solo practice as well as partner applications.
From dedicated beginner to advanced practitioner.

Immersion in Taijiquan and Qigong – Margherita Padalino (B2)
Over the course of the week we will work on both solo and partner exercises to deepen our understanding of tai chi principles and increase our ability to integrate these practices into our everyday lives.  Every session will include a Qigong part in order to prepare body and mind to the following practice.
Accessible to all.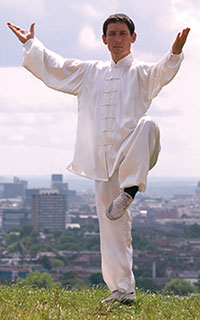 Exploring the Eight Powers – Barry McGinlay (B3)
The Eight Powers or Techniques are the bedrock of all systems of tai chi and here you will have a unique opportunity to investigate them thoroughly. We will introduce and discuss each of the Eight Powers through safely-structured solo, partner and group work. The sessions will have an empasis on a relaxed, hands-on approach which will enable us to look beyond the form, go into more detail, developing an understanding to enhance your practice and enrich your study of tai chi.
Accessible to all.


[envira-gallery id="2434″]